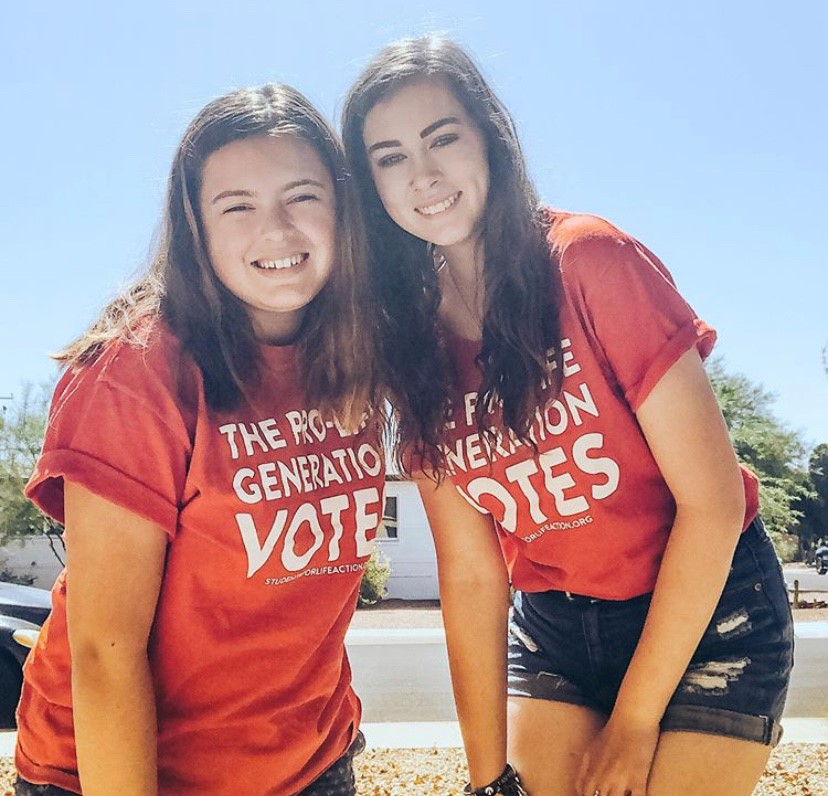 Pray For Our Pro-Life Students!
June 18, 2020
The Students for Life Action students are working hard this summer to mobilize Americans to #voteprolifefirst to ensure the preborn are protected!
We ask that you please keep our programs and students in your prayers:
Students are currently in Arizona on a canvassing deployment, door knocking and making calls every day until July 2nd. Please pray for spiritual protection over their safety and health (temperatures are very high every day when they are door knocking!), their vehicles, housing, and relationships.
The Students for Life Action Call Squad is making phone calls daily to encourage everyone to #voteprolifefirst. Some student requests

"Please pray for the callers of Students for Life Action to reach voters through calls changing hearts and minds towards life, Christ, and true justice!". -Anna Young, Tennessee Students for Life Action Captain
"Please pray for me as I start a new Students for Life group at my high school and also make calls for Students for Life Action" -Pilar Fernandez-Pelayo, Washington Student Leader
The Students for Life Action Captain Program is continuing to grow, and staff is interviewing several new students in next few weeks. The current state captains are also working hard to get more students involved. Please pray for continued energy and strength as these leaders work hard to build a community of students in their states engaged in public policy to abolish abortion!
Please pray for our staff researching upcoming legislation and  legislative efforts to create an effective strategy to engage our students and support pro-life legislation.
Pray that Christian schools are receptive to our requests to remove Planned Parenthood from their campuses and fill the need for life-affirming resources on campuses across our country with our resources.
Thank you for your prayers  for the health, safety, and encouragement of our team and  the support for our #voteprolifefirst efforts that makes our work possible!
To support Students for Life Action financially, please go to studentsforlifeaction.givingfuel.com/donate